24 Hour Hockey Game
---
---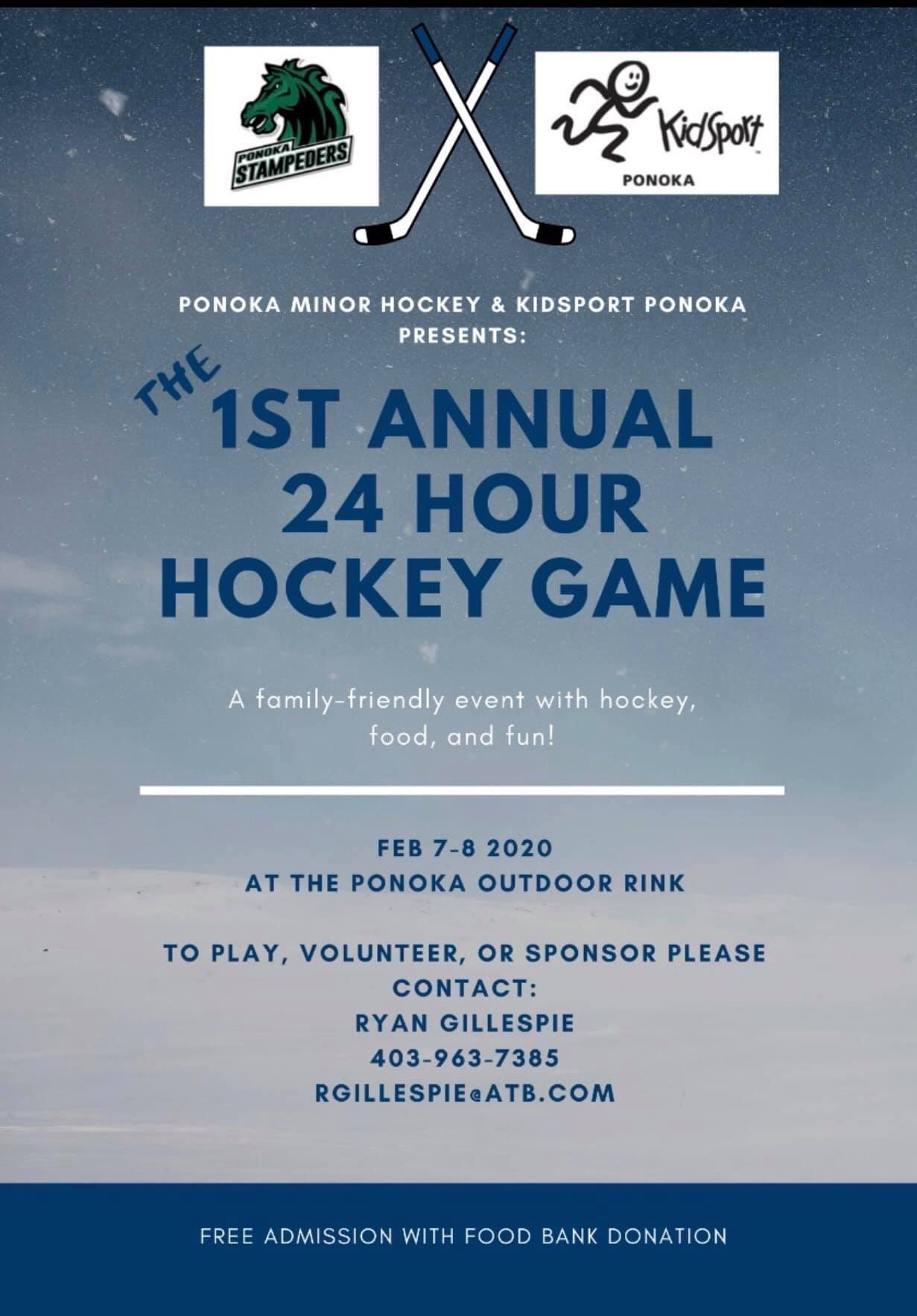 ---
It's HERE! PMHA's first ever 24 hour out door hockey game fundraiser. We have teamed up to raise money for PMHA and Kidsport Ponoka These funds help keep kids in hockey, and help more kids get into hockey, keep fees down, provide goalie clinics, power skating/skills training and more. These additional programs are crucial for hockey to continue to grow in the Town of Ponoka.
Looking for 100 players. 2 teams, 2 shifts, playing 1 to 1 and a half hour shifts. Must raise/pledge minimum of $250 to play. If you can pledge more please do. Cost of ice is going up we want to keep fees down. Must be 17 years of age or older. Bring your pledge form below when arrive. Start time will be 4 pm Friday afternoon.
We'll have camp fires, drinks, 50/50's, food, snacks, prizes for playing, prizes for top pledges, and a ton of fun. Players have access to dressing rooms inside to rest, shower, eat, sleep, warmup etc. More information coming!
Sponsorship, volunteer opportunities available. Please contact Ryan Gillespie at 403-963-7385 or rgillespie@atb.com to volunteer, sponsor, or play!