Female Hockey
---
Central Alberta Warriors
Female Hockey (CAW)
Female Hockey Day and Lacombe, Blackfalds and Ponoka Female Hockey Program
Coming this July: Female Hockey Day, hosted by LMHA
Day Camp includes Dryland, Yoga, Chalk Talk and Ball Hockey. Details coming soon!
For more information or to be added to a mailing list, please contact CAW Female Coordinator Robbin Nikiforuk at cawhockey1@gmail.com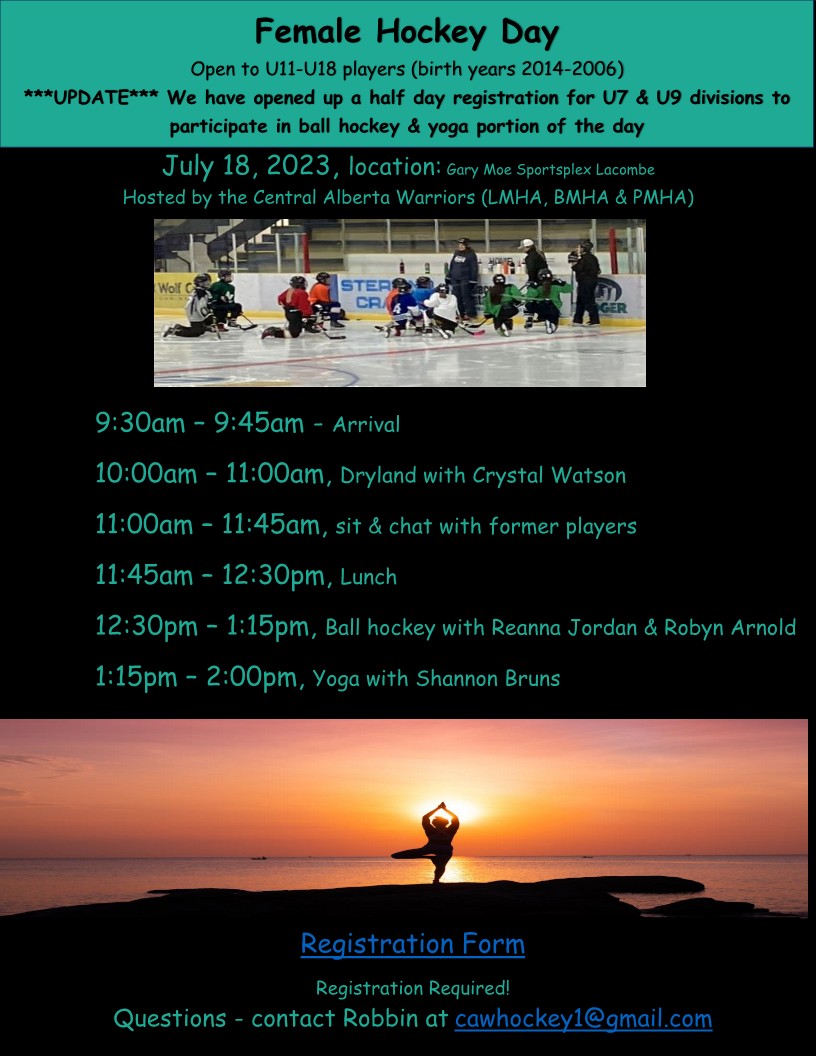 Coming up Saturday August 19th CAW will be hosting another event on ice this time at the Ponoka rink lead by Reanna Jordan! All female hockey players are welcome, birth years 2014-2006.
Full gear is required! Please register and send $10 to pmhatreasurer2019@gmail.com.
And register via google form https://docs.google.com/forms/d/1k4UTGJZoDjNon4CFHPgUPFoYGIuJa2JQKDLIrPAU7Lk/edit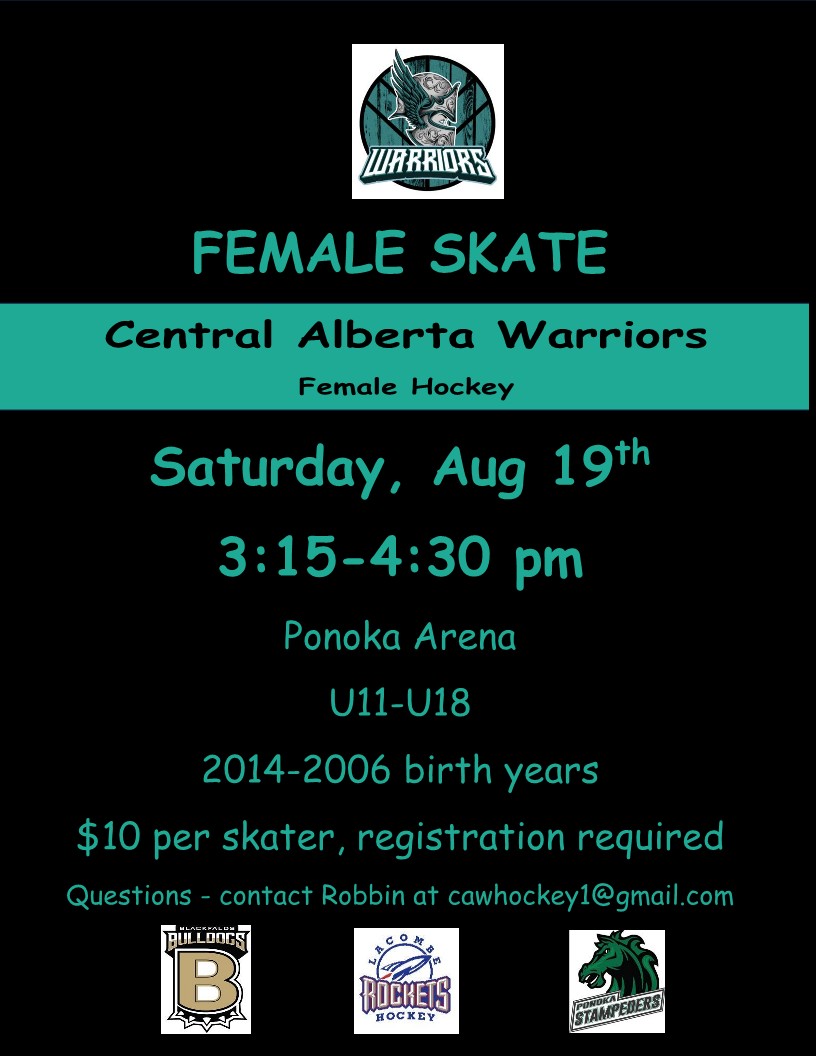 Female Hockey Registration is open for the 2023/2024 Hockey Season!
Ponoka Minor Hockey Association, Lacombe Minor Hockey Association and Blackfalds Minor Hockey Association are working together to form female teams in the U11-U18 divisions! (2014-2006 birth years). Practices and games will be held in the Lacombe, Blackfalds and Ponoka arenas.

Female players that live within PMHA, LMHA and BMHA boundaries will need to register with their home association as well as complete registration for CAW. The registration link for CAW is www.ponokaminorhockey.ca/content/registration. Those wishing to play outside of CAW will need to submit a Player Movement Form to their home association.
The Central Alberta Warriors female teams are part of the Rocky Mountain Female Hockey League Association (RMFHL) www.rmfhl.com/
Please share this information to help grow female hockey in our area!
If you are interested in Coaching or Assistant Coaching a female team, please complete the coach application using this link. http://www.ponokaminorhockey.ca/content/coaching-application
If you would like more information, please contact Robbin Nikiforuk at cawhockey1@gmail.com