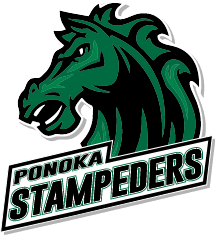 Ponoka Minor Hockey
Dave Simanton Memorial Volunteer of the Year Award
Criteria:
The purpose of the Dave Simanton Memorial Volunteer of the Year Award is to recognize outstanding commitment and significant contributions to the game of hockey.
Nominee must be a resident of Ponoka, Alberta
Nominee must be an amateur hockey volunteer in any capacity at the Hockey Alberta, Regional League, Association, or Club level.
Contributions made to hockey over the past three years will be considered.
Nominee must be active in the current year.
Nomination applications complete with a listing of the nominees major accomplishments and contributions must be submitted to the Ponoka Minor Hockey office no later than April 15th, 2023
All nominees shall receive acknowledgment as a Volunteer of the Year nominee. The Volunteer of the Year shall receive their name engraved on the Dave Simanton Memorial Trophy provided by Ponoka Minor Hockey to be presented annually at the Annual General Meeting.

Nominations must be re-submitted each year. Applications from the previous year will not be kept on file for automatic re-submission the next year.